OFFICIAL CLASS of 1969 WEBSITE
The year the "Rowdies" were hatched!
Rowdy Donation
The '69er reunion committee met and are donating $500 for the Rowdy sign in the new KHS gym and $500 to the Rowdy Scholarship Fund managed by the KPS Foundation. They are able to do this, thanks to '69ers who donated a bit extra for our 50 year reunion.
You are ROCKIN' ROWDIES!!!
55th Reunion!
Yes, we're going to have one!
Please update your contact information (mailing address, email address, cell, etc.) on this website if you have changes.
_______________________
KHS Class of 1969
50th Reunion Photos
Click on this link:
https://www.flickr.com/photos/swimcsi/48040280397/in/album-72157710272012346/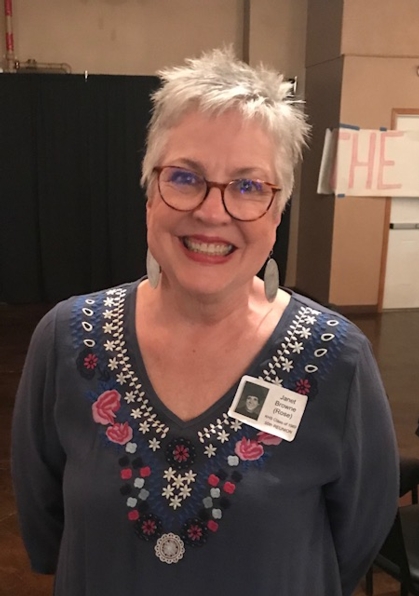 Emcee Janet Browne Rose delivered a hilarious, yet touching address to the Class of 1969. Her research into Kearney's history and our era in the 1960's was spot on! To see her address, go to the Message Forum.
YOU ROCK, Janet!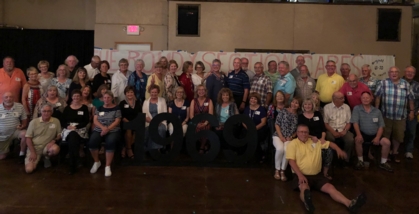 Class of 1969 looking good!
______________________________
40th Reunion Photos
Friday Lunch and Bonfire
http://www.flickr.com/photos/swimcsi/sets/72157621146960112/show/
Saturday Golf and Visit with Steve Eatherton
http://www.flickr.com/photos/swimcsi/sets/72157621018979681/show/
Saturday Bash and Sunday Worship
http://www.flickr.com/photos/swimcsi/sets/72157621019430403/show/
ANNOUNCEMENTS
Good Stuff to Know
Set up your free account! Click on "Classmate Profiles," then click on your name to set up your account. Provide your work or home email address, select a password (which you can change at any time), and tell us about your life since KHS.
Print stuff from the website! To print any page on our website, change your printer setting from "Portrait" to "Landscape," so your printer will print the entire width of each page.
Show us your smiling face! You can upload current photos of yourself, your family, pets, vacations, old photos from our KHS years or the last class reunion...anything you want to share...by clicking on "Edit/Upload Photos" under the "Member Functions" menu. You can also upload your own videos you've posted to YouTube.com by clicking on the "Classmate Profiles" link. And, you can delete or replace your own photos or videos at any time.
Gift to gab! Click on "Message Forum" to chat with fellow classmates. You can post a response to a previous mesage, or start a new topic of conversation. Read over 8,600 blog messages from your fellow '69ers!
Those no longer with us. We remember 44 classmates who have died since 1969. If you have any details about their death or memories of their life you'd like to share, please post a response on their "In Memory" page. If you know of other deceased classmates not listed on the website, click on the "Contact Us" link to send us an email.